Sonoma Coast
In 2002 richtte Eric Radio-Coteau op, met wijngaarden aan de noordkust van het westen van Sonoma County en Anderson Valley. De bodems hier zijn goed waterdoorlatend en de druiven gedijen hier goed terwijl ze worden blootgesteld aan zeelucht en mist.
Hier kan Eric zijn ervaringen uit de Oude Wereld gebruiken terwijl hij in de Nieuwe Wereld werkt.
In 2012 kocht Radio-Coteau de uit 1892 stammende Lemorel Winery aan, een landgoed van 42 hectare bestaande uit een ranch en wijngaarden op een heuvel net boven de stad Occidental. De wijngaarden liggen op een hoogte van bijna 250 meter boven de zeespiegel op zanderige leemgronden. De percelen bestaan uit Syrah en oude stokken Zinfandel, recent zijn delen met Pinot Noir en Chardonnay aangeplant.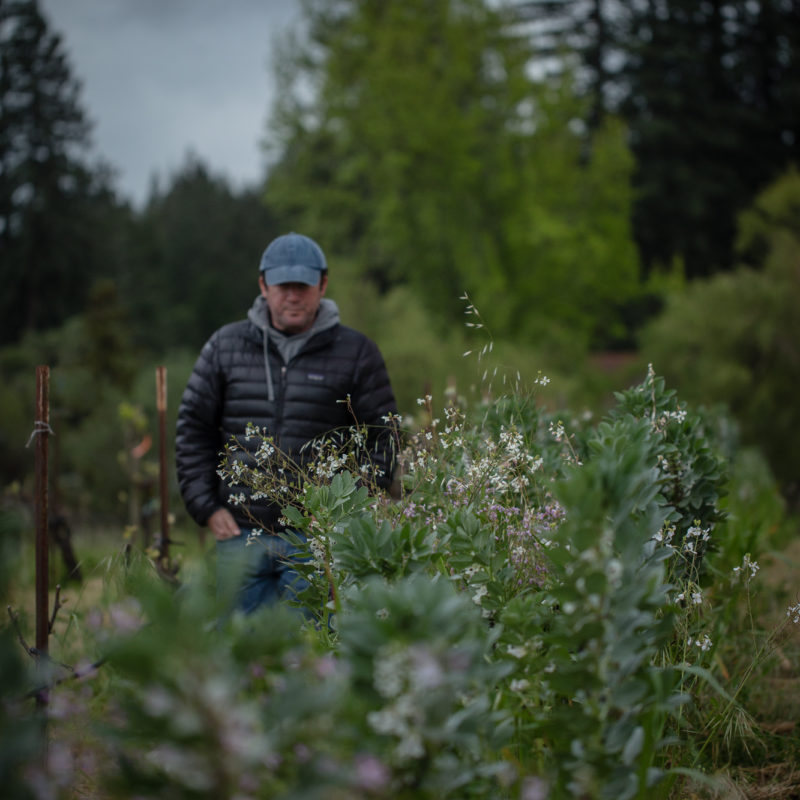 GROWING SEASON 2012
"In 2012 Mother Nature gave us a relieving break from the dramatic 2010 and 2011 vintages, and we had near-idyllic growing conditions. Spring provided a healthy fruit set, a mellow summer allowed fruit extended hang-time, and a fairly dry fall kept mildew pressure at bay. These elements allowed us to strike that harmonious, yet often elusive, balance of keeping just enough fruit on the vine while maintaining richness, intensity, and verve.
But let's back up a bit. A drier than usual December and January eventually gave way to an intense storm just as spring was slowly emerging. March dropped nearly 8" of rain with more rains in early April. Budbreak was delayed slightly, just before a high-pressure system got comfortable over Sonoma County and pushed the vines out of dormancy, into the sunshine. The warmth and mild weather patterns continued and provided magnificent bloom conditions for a healthy fruit set.
With the exception of dense fog-filled mornings and one triple digit heat wave in July, the mild weather patterns continued throughout the summer. The nights were unseasonably cool, in the low 40's. Luckily, the vines experienced the wonderful 45-50 degree diurnal temperature variation. In this natural phenomenon, energy translocates from the roots up to the fruit and back to the roots again each day and night, building a foundation of delectable flavors and complexity. As the clusters developed, we began to notice higher crop estimations and took measures in the vineyard to the reduce fruit load. The vines could now concentrate their energy and even the ripening process.
We are proud of our coastal cool climate vineyard terroir, yet we work with sites that are more susceptible to harsh weather patterns, which can be difficult for later ripening varietals such as Syrah and Zinfandel. However, the growing degree days of 2012 mirrored the classic 2009 vintage, and the grapes across the varietals remained on the vines long enough to develop complexity. Though a few heat spells could have potentially pushed sugars up, we preferred to pick for flavor and phenolic development as opposed to higher brix. Most of the pinot was brought in before these temperature spikes, and we are pleased with the results.
With a few new vineyard sites in 2012 and an abundant year, we were filled to the proverbial cellar brim. We practiced our minimalist approach in the winery by ensuring healthy vines and impeccable fruit in the vineyards, before it even reaches the cellar door. A keen eye kept on the vines, and painstakingly maintaining balance throughout the year, has graced us with exceptional wines, each expressing the personality of its unique growing site."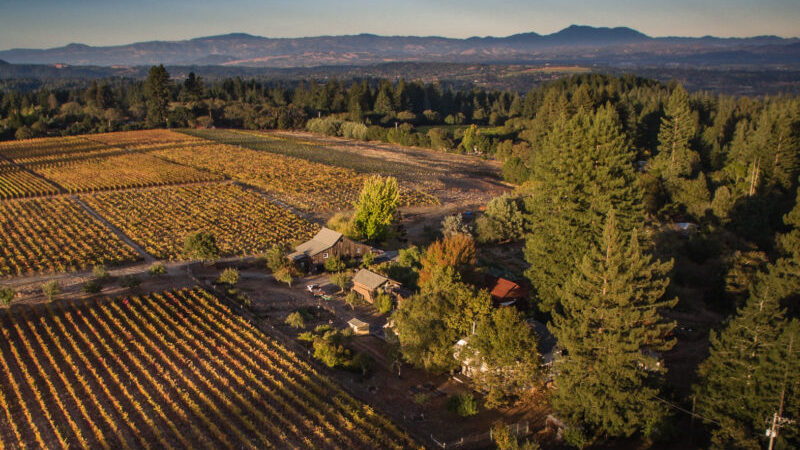 GROWING SEASON 2014
"Following one of the driest calendar years on record, the drought largely defined the 2014 winegrowing season. A dry winter, a mild mannered spring and a warm summer prompted the vines to nurture concentrated grapes, and ultimately led up to a very early harvest.
After an unusually arid winter with intense frosts throughout December, February spring rains provided a bit of relief. Though we could have used more, this precipitation was enough to relax a little bit, while budbreak pushed a few weeks earlier than normal. Additional rain in early April fell just in time to soak into the surrounding countryside, bringing seasonal precipitation levels from very low to below average. Here in West County, a warm spring full of increasing sunlit hours paved the way for successful flowering and a healthy fruit set. In Anderson Valley a few Pinot Noir blocks experienced hard winter stress, ultimately resulting in reduced yields.
The accelerated dry season growing conditions continued through most of the summer months. Several 3-day heat spells of 90+ degrees, and thus plenty of sunshine, were peppered throughout June and July. Signs of veraison were already visible by the middle of July. According to the Sonoma County Winegrowers weather tracking, the Growing Degree Days eventually surpassed those of 2013 (season-to-date) by the start of August. During the last few weeks of August we enjoyed two weeks of cool mornings with plenty of fog. These cooler weather patterns enabled even ripening and more hang time to develop deeper flavors. Harvest still came early.
Harvest began August 23rd, five days earlier than 2013, with Pinot Noir from the Alberigi vineyard. Sections of Laguna and blocks of the Hallberg Ranch quickly followed. The fruit ripened early, and it ripened all at once. October began with a lengthly high-pressure system that brought temperatures well into the 90's for 5 straight days. We made the call to bring in the rest of what was still hanging before any chance of desiccation could compromise fruit quality. All of our grapes (Pinot Noir, Chardonnay, Syrah, Riesling, Zinfandel) were in fermenters by the first week of October, and the fruit looked exceptional with clean, turgid, baby clusters.
Following suit, 2014 is another solid vintage. The lack of available water seemed to have stressed the vines just enough to nurture a balanced crop load, and the wines from 2014 exhibit engaging density with strong aromatics and heightened vibrancy."
WIJNEN VAN RADIO COTEAU